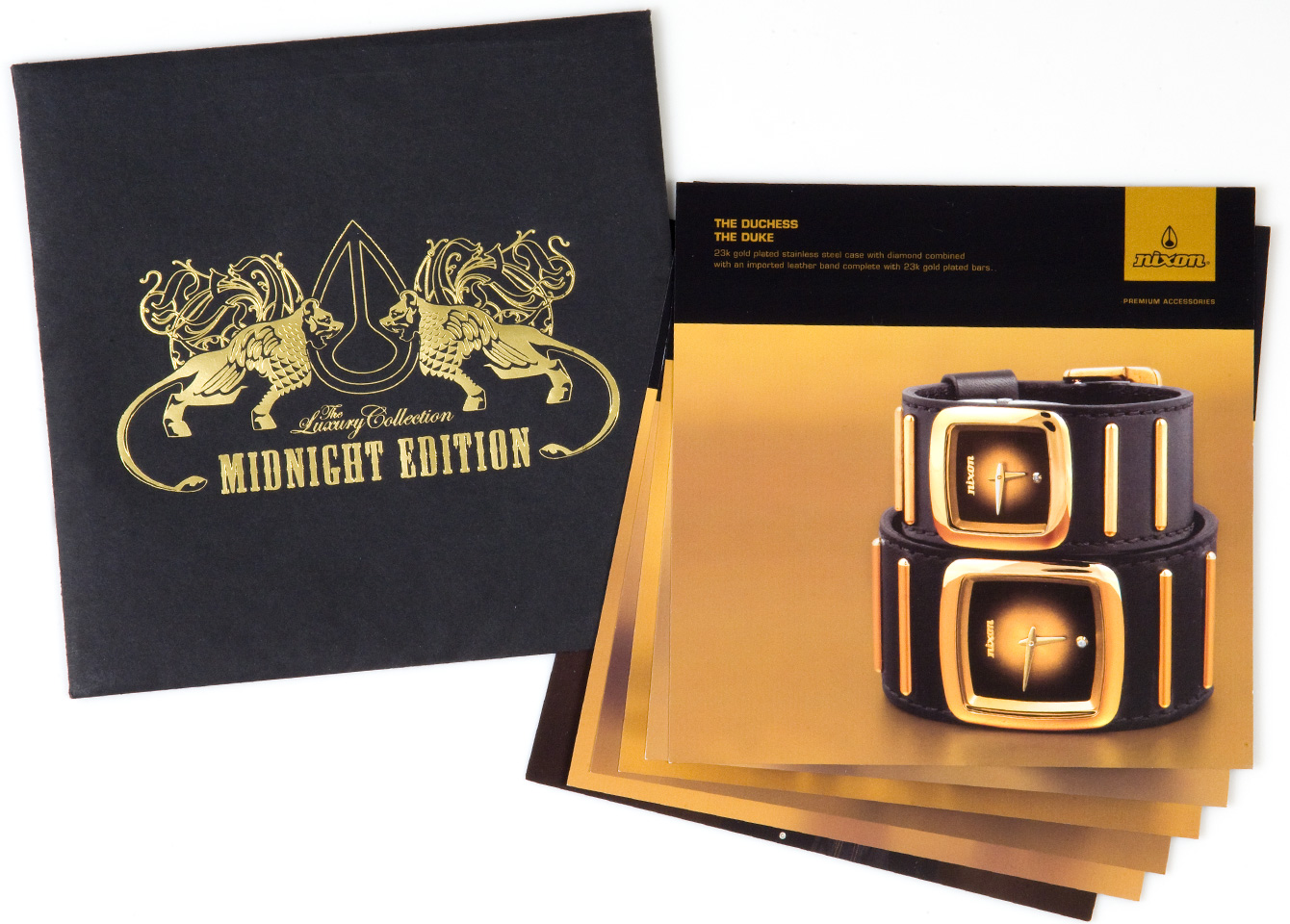 SENIOR DESIGNER
March 2002 - July 2005

Responsibility crossed over marketing, product, and sales to ensure the Nixon brand remained consistent and fresh. Duties included team management of all projects from concept to completion, overseeing multiple in-house designers, web programmers, and working closely with the product department to reinforce the brand image. Major projects included gathering feedback, presenting design solutions, building timelines, and overall management for execution.

Seasonal strategies included development of high-quality print advertising campaigns, catalogs and retail-level lookbooks, website rebranding, softgood and accessory design, point-of-purchase from hangtags to custom window displays, creation of tradeshow and event identity packages. Also integral in conceptualization and input on watch, accessory, and softgood design.

Responsible for shooting a consistent and high standard of product photography to ultimately be spread though marketing and distributor needs including advertising and website applications.
Product
Hangtags for various seasons and campaigns.
Web Redesign
Update entire site to current campaign.
Catalogs
Created seasonally to present the new and existing products for men and women. Over 100 pages each.