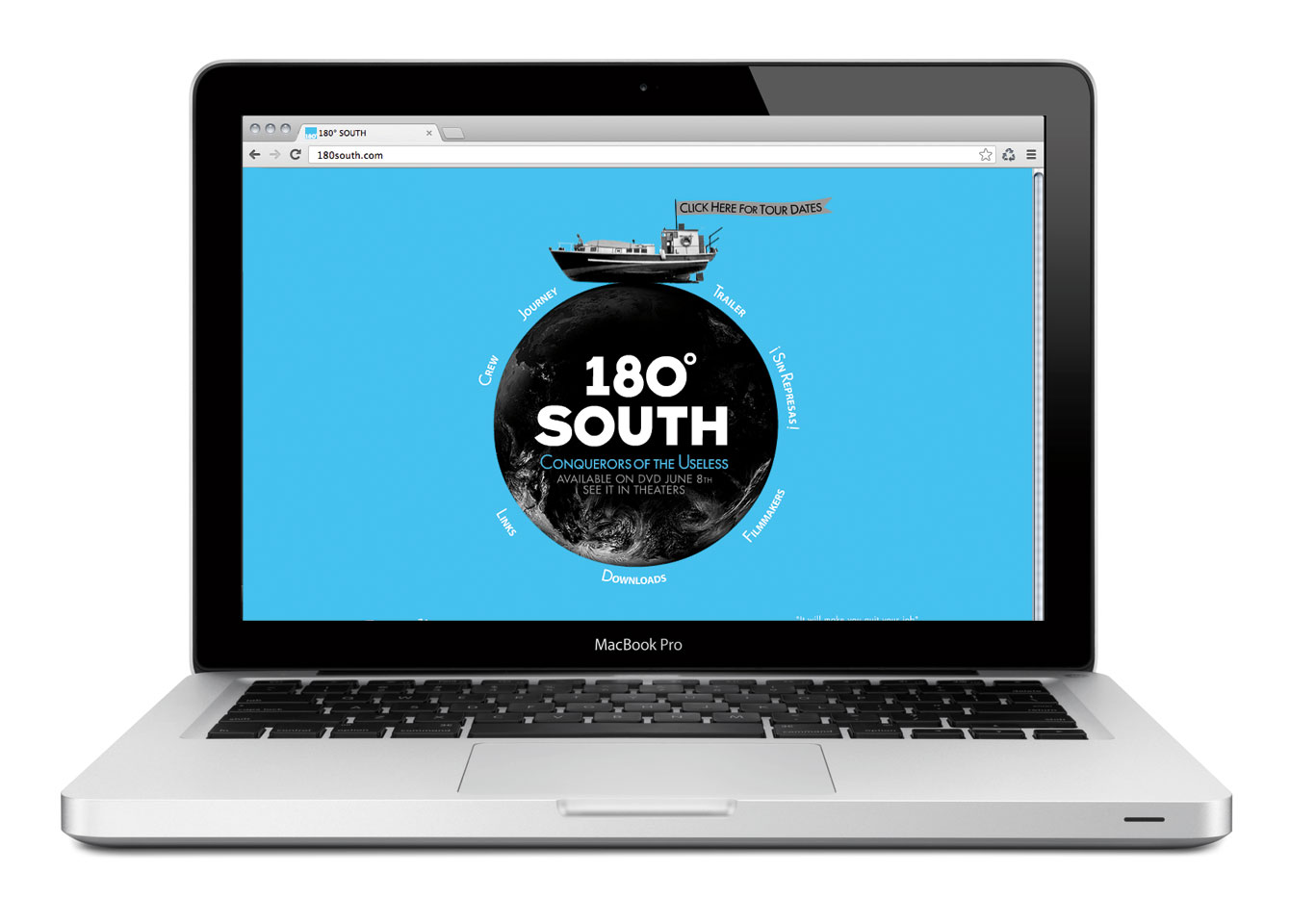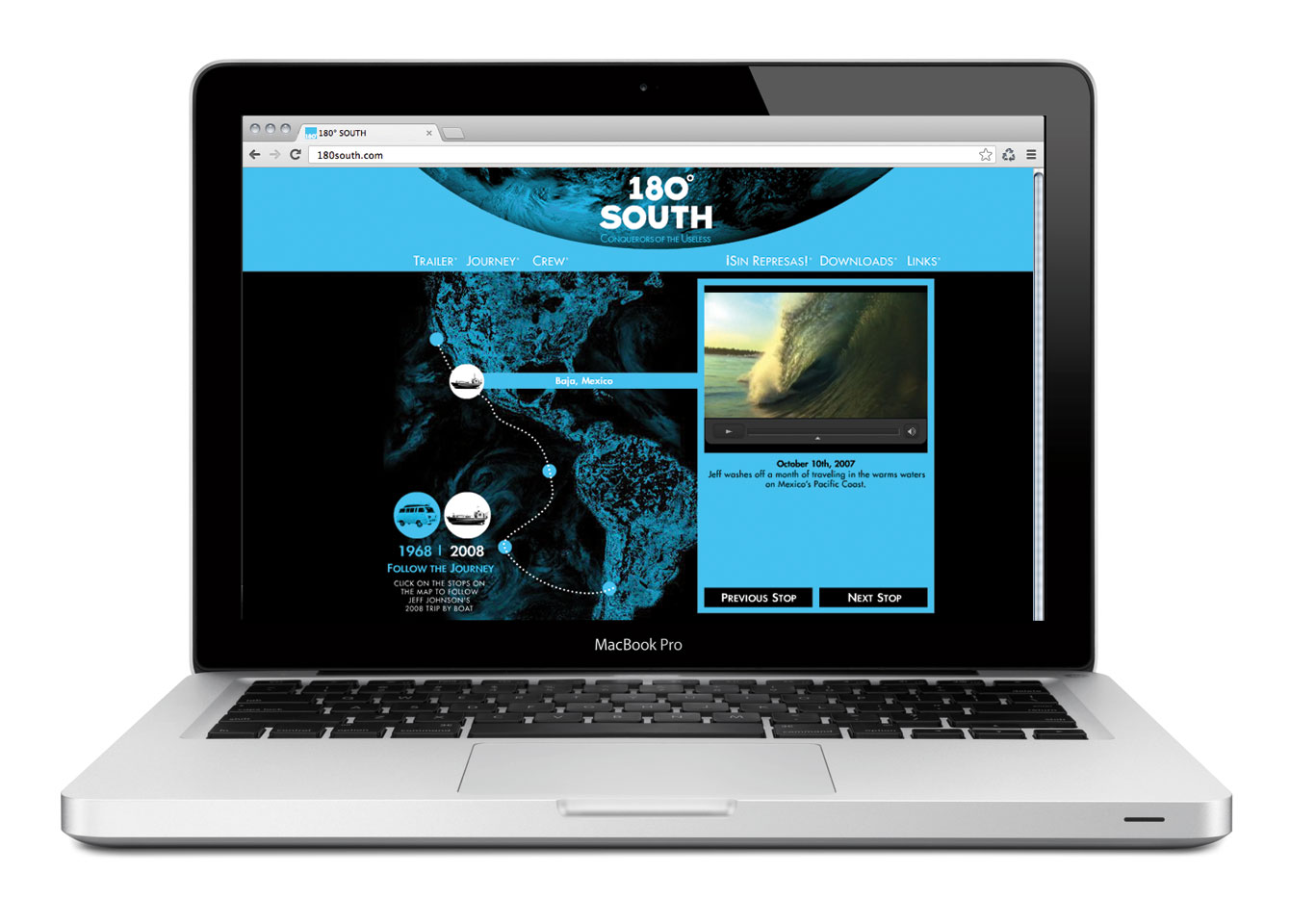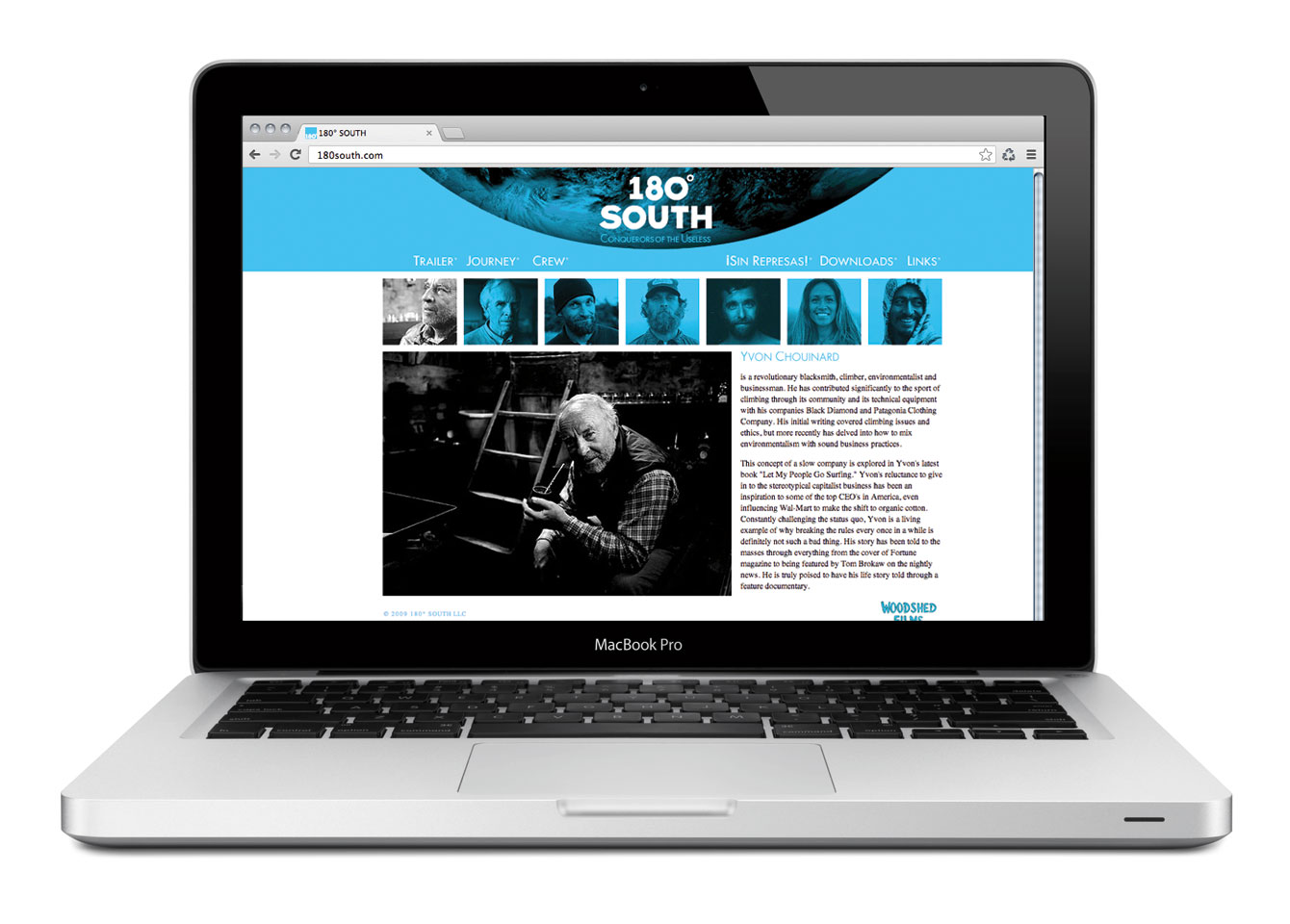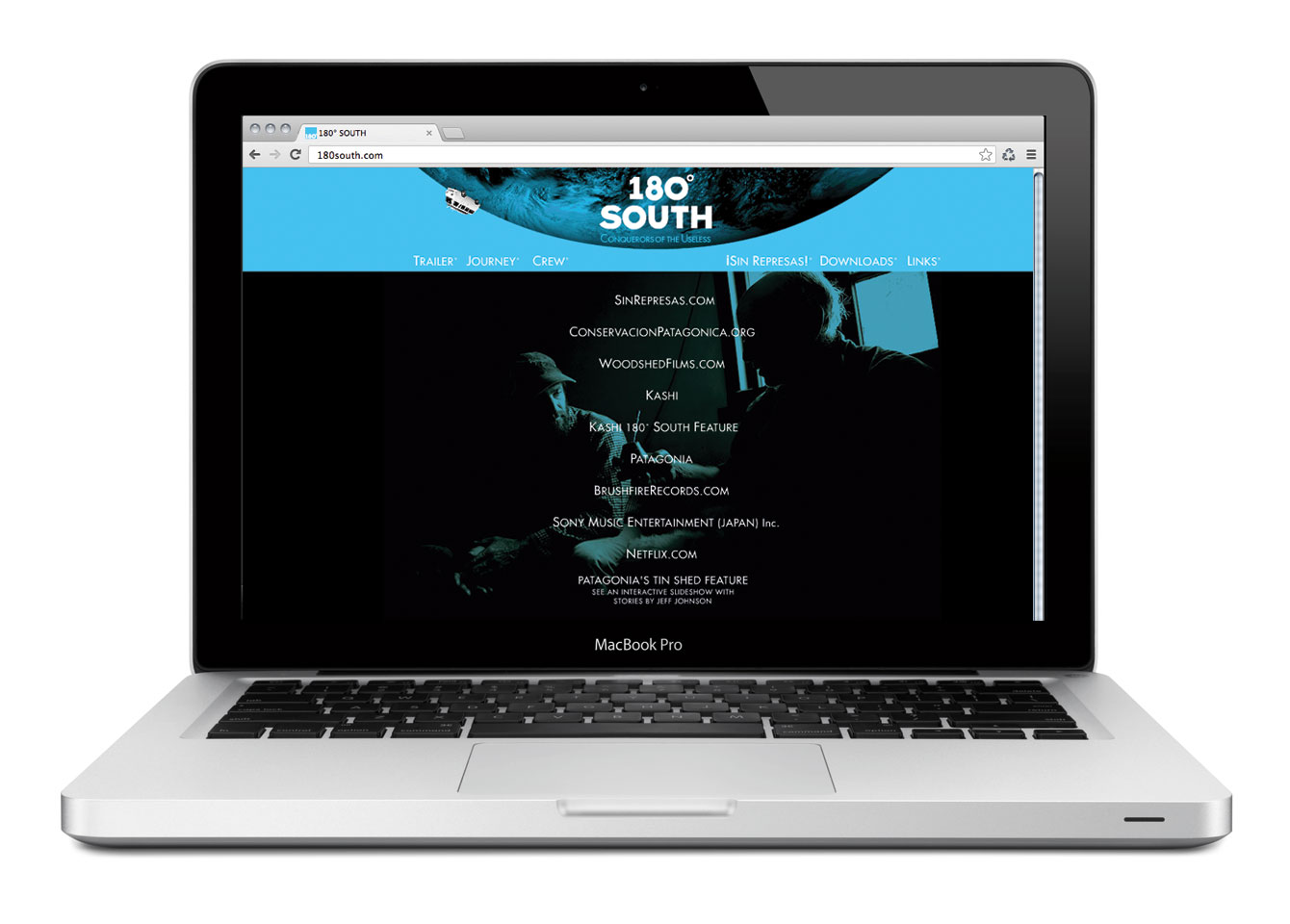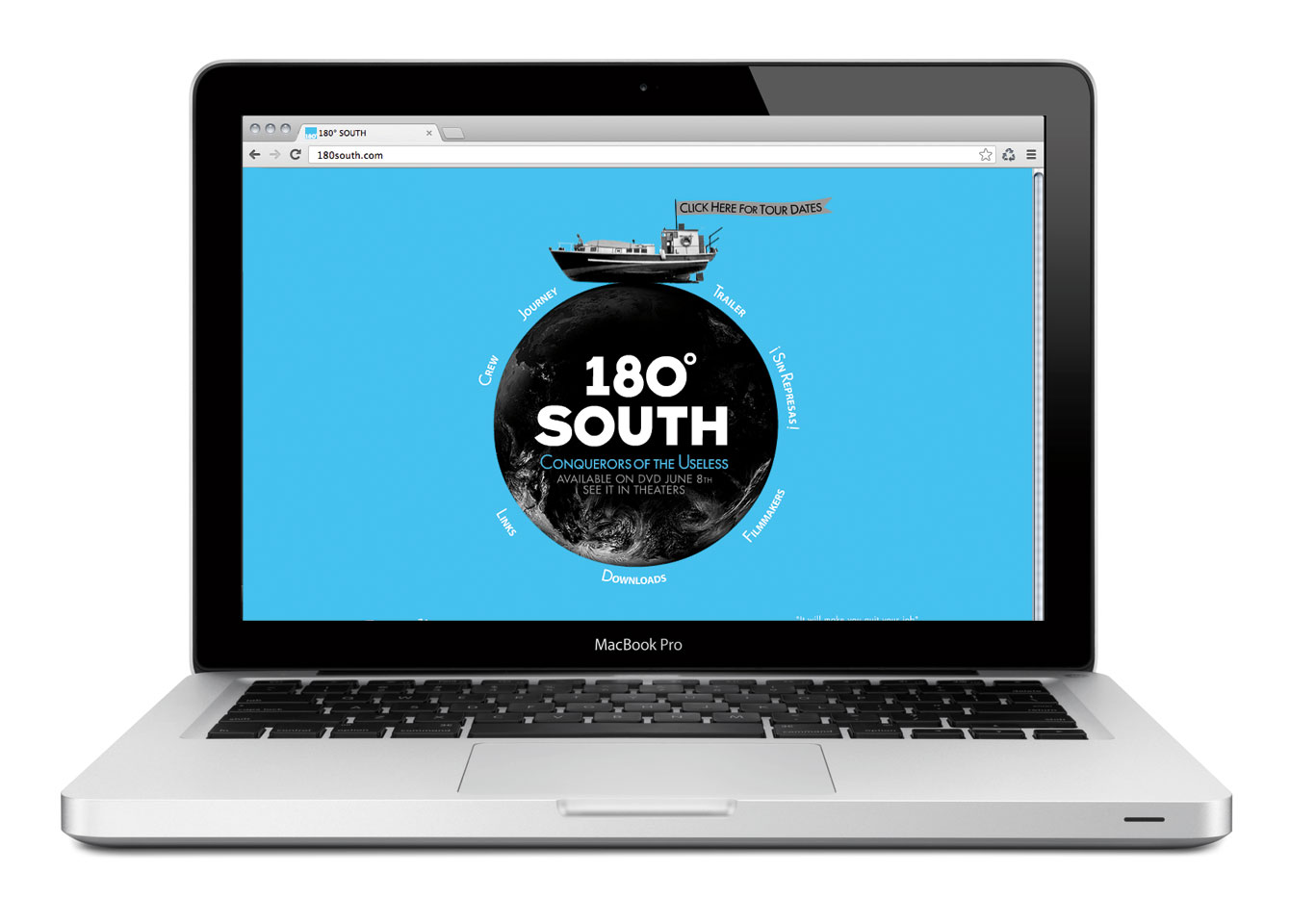 Web Design
Highly interactive website for the film 180° South. Working closely with Woodshed Films, we used archival film and new footage to build an interface that let the user explore two journeys featured in the film. Other pages included cast and crew bios, related environmental causes, trailers, links, and downloadable material. T-shirts, posters, and related promotional material were also designed for film premieres and festivals.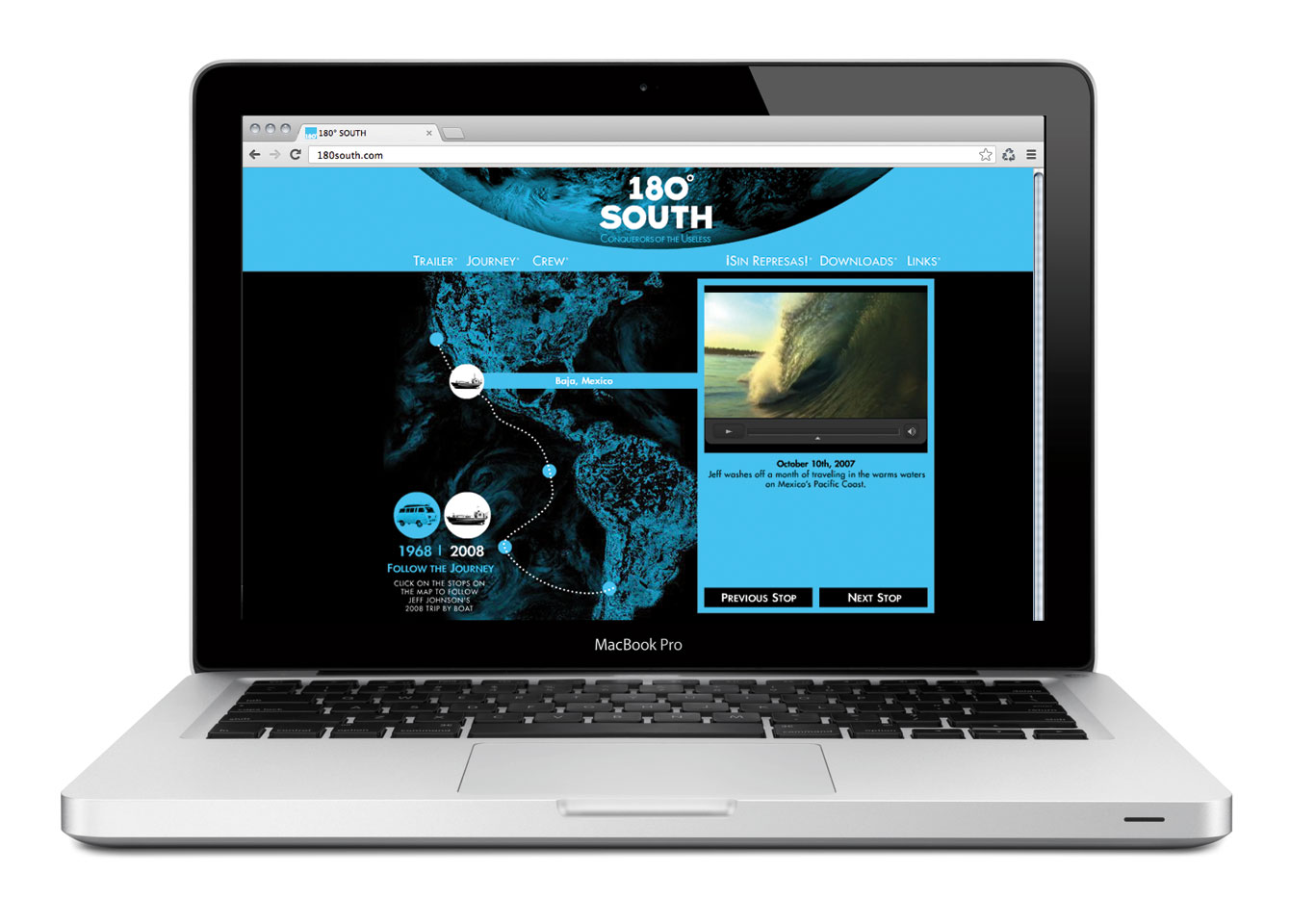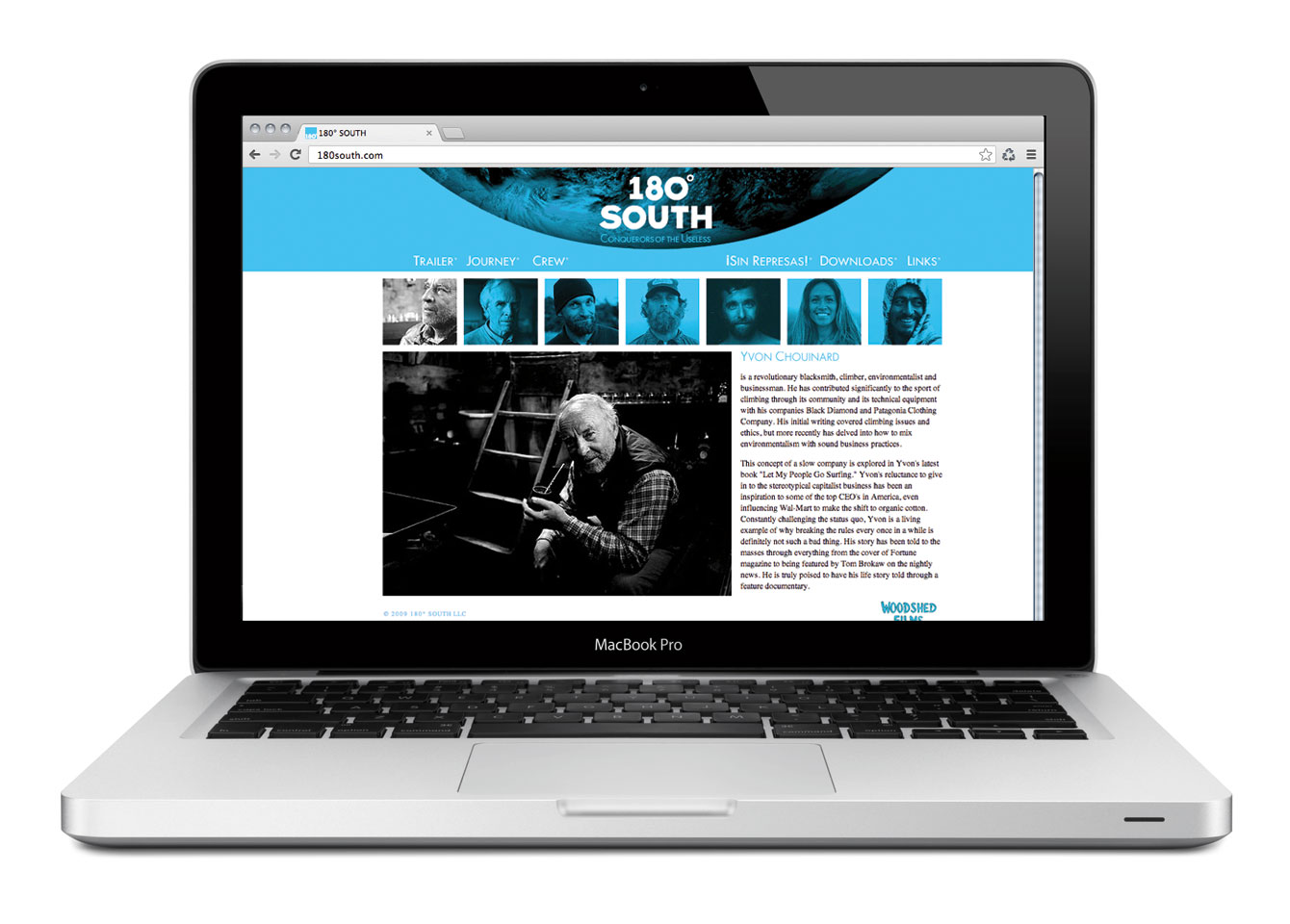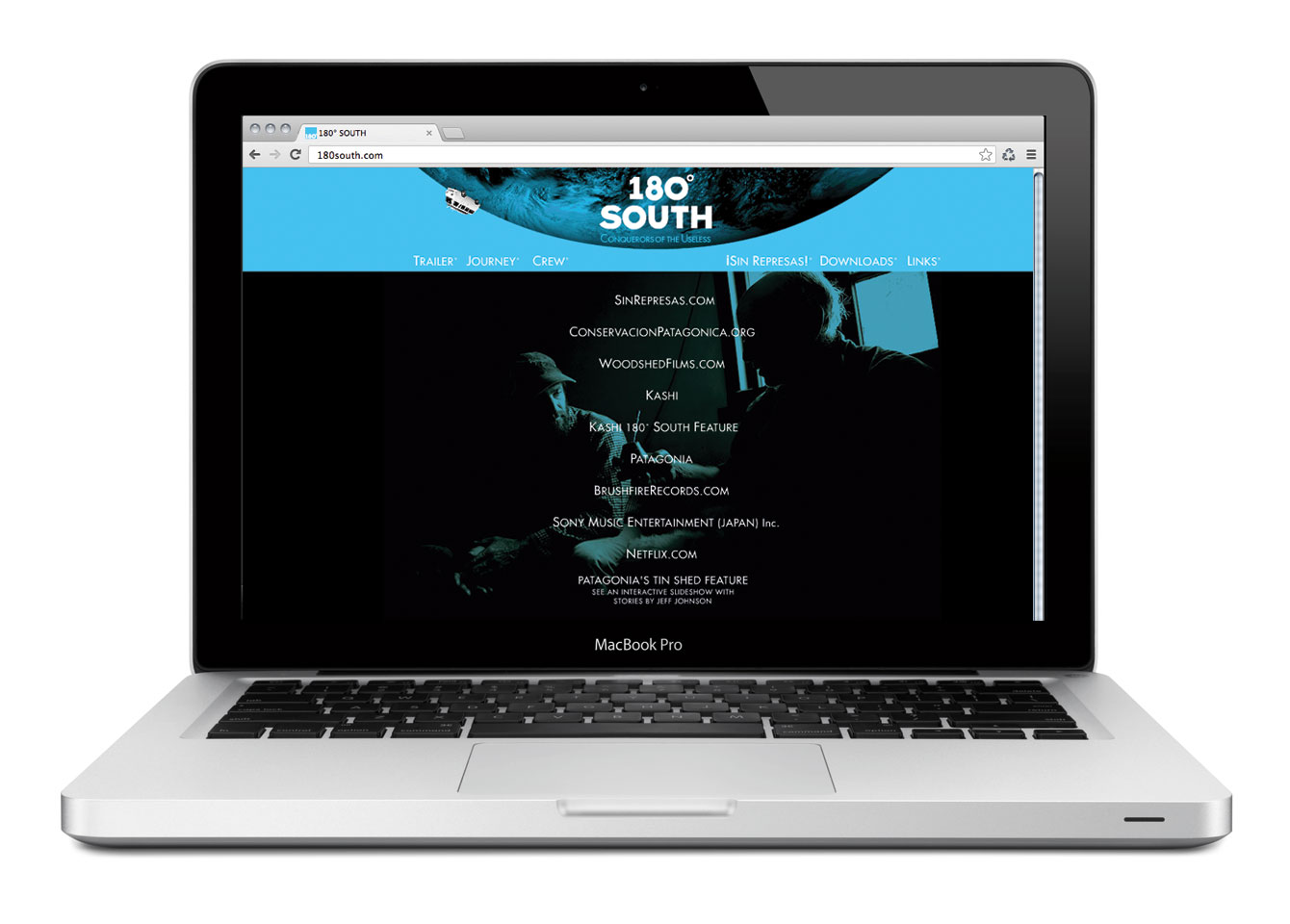 Soundtrack Packaging
Featuring the film's soundtrack from Brushfire Records, featuring original music from Ugly Cassanova, Jack Johnson, and James Mercer of The Shins. Assets featured a CD with photo booklet and vinyl record with printed photo sleeve.
ABOUT THE FILM
180° South is a documentary directed by Chris Malloy that covers the journey of Jeff Johnson as he travels from Ventura, California to Patagonia, Chile retracing the 1968 trip that Yvon Chouinard and Doug Tompkins took in their Ford E-Series Econoline Van. After finding footage of the 1968 expedition, Johnson decided to make climbing the Corcovado Volcano in Patagonia as his life goal and, after speaking to Chouinard and Tompkins, planned his own journey. After the 1968 journey, Yvon began what is now Patagonia clothing, and Tompkins began a company called The North Face. The film has since been picked up by Magnolia Pictures.